As the world around you begins to come back to life after a cold, long winter, the fresh air of spring begins to awaken your senses. The mood of spring is both relaxing and exciting. It's safe to go back outside, and the air is comfortable again. Spring comes with a sense of renewal, which means it's the perfect season to make minor but effective changes to your home. Here's how to freshen up your home for spring.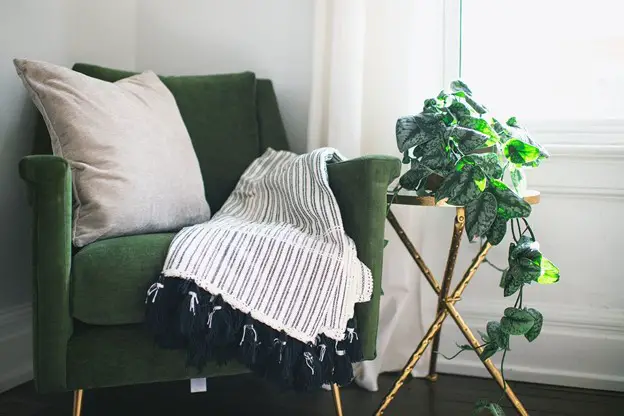 Make Minor Repairs
While spring is a great season for renovations, you don't have to change every aspect of your home to freshen it up. Instead, you can make minor repairs to make your home function better. If you've always had a certain handle on your cabinets that has seemed lower than the others, now is your chance to fix it. Similarly, if you want to change your outdoor seating, you can purchase new cushions or a porch swing to change the outside of your house as well as the inside.
If you need help with these tasks, you can always hire a contractor to make small repairs.
Deep Clean
Remove old dust and mold that may have grown near the windows during winter by spring cleaning to freshen up the air in your home. Make sure to deeply vacuum your carpets and use a carpet cleaner with shampoo that can lift and eliminate deep dirt. Open a window so that the warm spring air can dry your carpets quickly.
Make sure to vacuum and dust all of the small spaces in your home that you normally wouldn't. You may also choose to deep clean your bathroom and kitchen so that you can start fresh this spring with a completely cleaned home.
Get Organized
Along with spring cleaning comes spring organization. It's time to go through your closet and find clothes to donate. You may also take a trip to your basement or wherever else you store old furniture that is no longer in use.
You can sell old furniture and clothing through multiple selling platforms and make money off of the items that only add to the clutter around your house. Make sure to post your items on places like OfferUp so that you can reach as many potential buyers and get the best price.
Use Flowers
Spring is when flowers come alive, and a spring bouquet is a great addition to your home that can help freshen it up. Not only do flowers brighten up any room, but they also exude a light scent that can positively impact your mood. Flowers are a symbol of spring because it's the time when they come back in season. You don't have to keep your patio door open to bring the outdoors inside.
Spruce Up the Design
One of the best ways to keep your home fresh is to change your interior design from time to time. Many people choose to do this seasonally so that their home reflects the outdoors and the weather. For example, you may change your duvet from a heavy, plush comforter to a lighter quilt not only because the temperature level in your house is changing but because it also changes the aesthetic of your bedroom.
Open the Windows
Opening up the windows is the best way to freshen up your home for spring. By letting a little air in your home along with sunlight, you can make your small bedroom seem spacious and inviting. Fresh air is key after a long winter with all of the windows shut for removing dust and scents that may have been trapped inside of your home. Fresh air is also relaxing and can uplift your spirits.
Rearrange Furniture
Spring is a season of change, and you can freshen up your home by rearranging the furniture. If you're someone who gets tired of the same layout, you can move your bed against a different wall or rotate it to change the entire design of your room. You may also choose to rearrange your sofa, armchairs, and end tables to create a more inviting, less closed-off space for spring so that you have better airflow throughout your home.